Services
1.

Storage

In our modern metal warehouse with special insulating panels and high-strength industrial floor, it is possible to store all kinds of goods. The means and equipment of the warehouse are state-of-the-art and environmentally friendly. Of course, great importance has been given to the security of our warehouse, which is equipped with fire detection, extinguishing and alarm systems, anti-seismic shelving and CCTV.
2. Maintenance
If your furniture is worn or damaged, we are able to repair it with the most up-to-date and specialized processes. Emphasis has been given on the use of ecological dyes of high quality. In a specially designed area at the company's premises, our technicians will make your old furniture look new.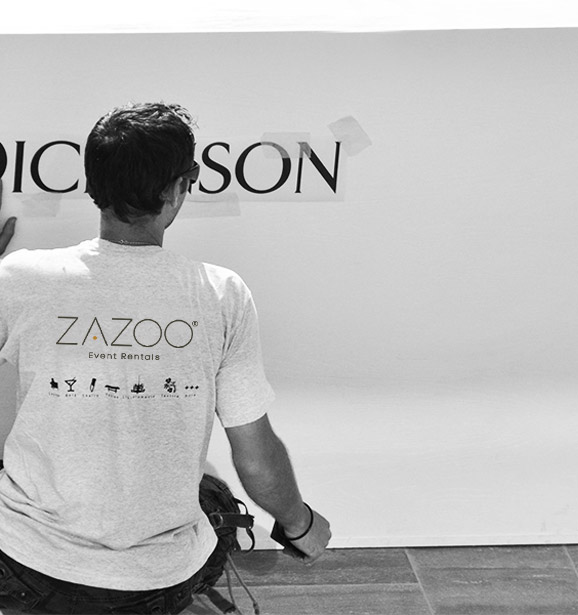 3. Manufacturing
Give us the design, describe us the furniture or the construction you want to create and Zazoo will make your idea a reality. In specially designated areas and using the latest technology we are able to follow through every idea.
4. Transportation - Deliveries
Nationwide transportations and deliveries performed daily by Zazoo's fleet. Our fleet consists of trucks of all categories and types. Our drivers are trained in the safe, correct and timely delivery of goods and have as their primary goal the satisfaction of the timetable. When loading and unloading the goods we carry out qualitative and quantitative checks and then, either pick up and arrange the goods in our warehouse or package them for safe transport. The goods' packaging process takes place in specialized areas by qualified personnel, with appropriate, environmentally friendly means.
5. Workforce
For any event, Zazoo is able to provide workforce that will support and handle all the requirements of your Event. Our qualified staff is able to respond to customer expectations and demands, combining efficiency with willingness, courtesy and service.
6. Custom Clearance Services
Zazoo provides complete customs clearance services. We can support customs operations for all customs regimes and in all customs regions of Greece. Our many years of experience in the field, allow us to have both the flexibility to carry out customs operations and to transport the goods to and from the entry points of the country.
UPGRADE YOUR EVENT
.
Unique quality with contemporary design that obeys the aesthetic rules!
GET IN TOUCH